I was putzing around on WordPress today and discovered there are way more blog readership statistics available to me than I originally knew.
Of course, because my readership sample size is…growing…diving deeply into most of the stats isn't especially useful. (Five percent of not-a-lot-of-readers is *calculating…calculating…* not a lot of information.)
Which makes the particular stat I'm about to share with you all the more powerful.
Ladies and gentlemen: one of this blog's visitors from yesterday — in fact, the BEST of this blog's visitors from yesterday — is from India!
And that officially makes me an international sensation.
Namaste, my friend — from all your friends at matthaineswrites.com!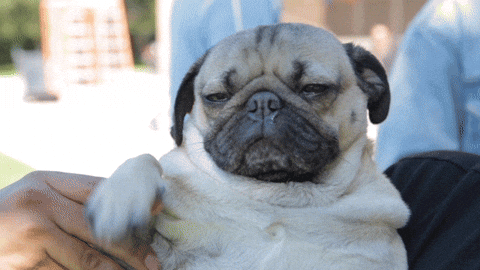 Anyway, moving on! I went to the Louisiana Philharmonic Orchestra's first concert of the season last night with my friend, Alex, at The Orpheum Theater.
The Orpheum is an historic and beautiful venue, but it's not known for its beer selection or — apparently — having logical portion sizes. So I ended up with something like a 6,000-ounce can of Miller Lite to drink.
The first half of the concert was Beethoven's famous 5th Symphony. You know it, trust me:
bum-bum-bum-BAHHHHHHHHH!
(As a very brief aside — why in the world does this video exist?)
I had forgotten — but was reminded in the program notes — that Beethoven's 5th was *air horn, air horn, air horrrnnnn* the very first time the world would have heard the trombone play with a symphony orchestra! As a former trombone player, I feel comfortable saying this is probably a Top 4 or 5 moment in human history. (Just behind the invention of fire, but just in front of learning to walk upright on two legs.)
I was also reminded that this didn't happen until the end of 1808, which is way more recent than I would have guessed. The United States purchased the Louisiana Territory only five years earlier, and trombones still weren't playing in orchestras. Crazy crazy crazy!
Anyway, after 35 minutes of Beethoven's 5th — and feeling frisky after the world's largest Miller Lite — Alex and I used the intermission to mansplain to each other about why we enjoy coming to the orchestra.
For me, a big part is that I was a music major in college. I spent a large portion of my life playing trombone and studying these pieces. I know them, they're familiar, and things that are familiar tend to be enjoyable.
But — many (mannnnnnnyyyyy) years removed from my time as a trombonist — I'm increasingly likely to see things from a storytelling perspective. I love books because they tell stories. I love movies because they, too, tell stories. Same with TV shows. And I was at the British Museum a few weeks ago and found myself drawn to the paintings that inspired my mind to create a story about them.
And there are stories in music, too, right? For example, as I was reading through the program notes, I noticed there were questions about what Beethoven meant by that opening series of four notes.
bum-bum-bum-BAHHHHHHHHH! (I won't play the video again.)
What's the story he's trying to tell? What are they meant to represent?
And that returned me to a thought I think about nearly every time I've gone to see the orchestra since I started writing as a career: is music actually a good venue for telling stories?
Now, I think that would make a really good blog post, but maybe some other time, because that's not exactly what this post is about.
Because, last night, I stopped thinking about the question of storytelling as soon as the second half of music started.
Why?
Because — story be damned — it was just a really entertaining, exciting, passionate, beautiful, thrilling hour of music. Oftentimes music leaves me thinking about what its purpose is, or what it's supposed to mean. But last night — listening to the Louisiana Philharmonic and trumpet soloist, Pacho Flores — I was just enthralled, delighted and blown away.
Sitting there, listening, was too much fun to let my mind drift off to secondary thoughts like meaning. There'd be time to think about that later and their performance made me not want to miss a thing that was happening now.
With phones always less than a foot away from our fingers, getting lost in the moment is really hard to do. And they did it.
The good news is…that's just the start of the season! And next week's concert is going to be an exciting one, too. On Thursday, Friday and Saturday, the orchestra is playing Mahler's 5th Symphony (AND Beethoven's "Emperor" piano concerto) and if you've never seen a live orchestra play classical music, there's a reason people love Mahler so much!
But — if you're under 40 years old — then you have an incredible deal that's still available to you. I'm in this group specifically for young professionals (ages 21 – 40) who admire classical music and enjoy meeting new people. It's called Prelude, and — for just $100 for the year (it may bump to $125 pretty soon, so buy now!) — you get tickets to five amazing orchestra concerts (classical ones, pop ones, and the concert everyone loves where the orchestra plays the soundtrack live, along with a movie like Jaws or Harry Potter or Jurassic Park).
Your subscription also comes with entrance (food/booze included) into parties like a joint Fall Festival party with the World War II Museum's young professionals, a crawfish boil in the Spring, and a fun set-up at the orchestra's annual City Park concert. Plus, we hang out and imbibe before and after all the Prelude concerts, so it's a good chance to meet great people.
So consider it, let me know if you have any questions, and — no matter what — get to the orchestra sometime soon. If you're unsure of which performance, I can help you find a concert I think you'll enjoy! I'm probably going to the Mahler concert on Thursday, so let me know if you want to join in!
And, if you like what you're reading, follow me here, and on FACEBOOK, INSTAGRAM AND TWITTER!
Alright, have a great weekend. Go Mets, Go Giants, Geaux Saints!