About a year ago (actually, a year minus a week ago), I successfully pitched my first article to The New Orleans Advocate.
At that point (early-April 2018), I had been back from my Appalachian Trail hike for almost six months and decided I wanted to try to make a living as a writer. Back in New Orleans, I was trying to figure out if that would be financially feasible.
At first, I wasn't so sure. A month earlier I started a regular gig writing newsletters for a local nonprofit — which was an encouraging and monetarily important development — but other than that, I wasn't making much money writing: I spent hours researching/writing local adventures on this blog, thinking about writing a book about my hike, and — as I mentioned here — walking dogs, being an extra on TV shows and movies, working as a security guard, delivering food on my bicycle to people with office jobs, and doing whatever else would lead to a few bucks.
But, still, I was burning through whatever cash/credit reserves I had left pretty fast. I gave myself an amount of money I was willing to lose before I threw in the towel and started to apply for more traditional work outside of writing.
Fortunately, I didn't get too close to that line I had drawn for myself.  I began to lose money less quickly, and as I picked up more work as an extra (what can I say? this face), I finally stabilized my finances.
Of course — despite how much my Mom enjoyed whatever bit of fame she thought this brought the Haines family — I didn't want to be a TV extra.  I wanted to be a writer.  So I talked to some friends who have experience in the news about pitching stories to online and in-print newspapers, and I started to pitch them.
On April 2, 2018, The Advocate gave me the okay to go to a local baseball game and eat nine meals in nine innings.  Was it hard-hitting reporting? Not exactly. Was it fun to do, and a paycheck as a writer? Yup!
Then I got another story.  And another.  And a few more.  Then I started to pitch stories to other publications, and some of them gave me an opportunity, too.  And, soon — much to my Mom's chagrin — I no longer had time to be an extra on set.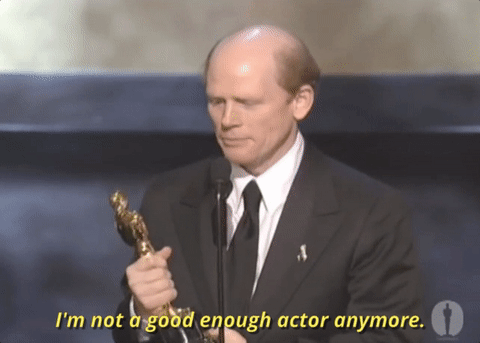 By about October of 2018, I had enough writing to keep me busy.  On top of that, I was teaching creative writing to second graders at this fun after-school program for a couple of hours each day, and I began doing some writing for a local tech company.  Soon, I even had enough money saved to go on a vacation!
The articles I write are often fun.  I get to learn about the history of the Irish in New Orleans, about volunteer-based programs I never knew existed, or about parks attempting to transform neighborhoods. Sometimes I get to use my own voice to say silly things about Valentine's Day.
It's fun and it's often interesting. But it left little time to write a book.  And it left no time to write in this blog.
I enjoy learning and writing about events in New Orleans, but — when I made this decision post-hike — that's not the main reason I was drawn to writing.
I wanted to write a book.  And I think a blog — where I'm not just churning out content (which is kind of what I think I've become when I only make time to write articles), but where I also have the opportunity to interact with readers and writers and supporters — gives that book a better chance to earn readers. Plus it gives me a chance to write about a larger variety of things that are important to me.
So this is me recommitting myself to this blog, to making more time to write a book, and to the idea that I'm not just trying to become a writer — but a specific kind of writer.  And, while I'm proud of the progress I've made in a year, I don't want to lose sight of my actual goals.
Tomorrow I'll write about the kinds of things I want to write in this blog.  If you have any questions or thoughts, leave them in the Comment section, please!
And follow along by signing up for my newsletter, and following me on Facebook, Instagram and Twitter.  Thank you for reading!