Well, it only took me 10 months, but I've finally done it.  This is the first week I've managed to pop out a blog post in five consecutive days.  Wooooo!!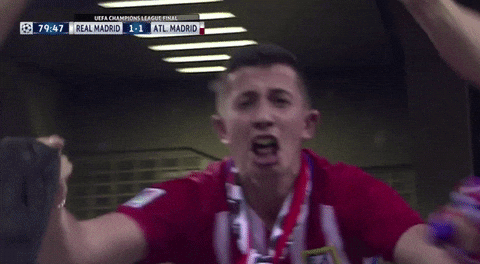 It's a tough balance, because blog posts don't directly bring in any money.  I guess I should look into ways to monetize it through ads, though I just don't know anything about doing that.  (Maybe learning about it is a project for next week.)  The crux of the problem is that, when I'm blogging, I'm not spending time on the projects that pay.  Which, unfortunately, is required for things like eating and living.
So, why spend time writing here if it doesn't directly lead to a paycheck?
First off, it can be fun.  This week, I posted stories about my dear, dear blue shirt, as well as a scary story from Halloweens past.  They were, both, enjoyable to write, and maybe I can keep working on them and eventually get them published someplace — a literary magazine or something.  But, regardless, of whether I find a paid home for them, writing them made me happy.
The Appalachian Trail excerpt I posted yesterday was also fun to write, but it might have been even more enjoyable (and temporarily relieving) to watch readers react to it.  Writing can be a lonely process, and a leap of faith.  Most days I'm writing by myself with zero feedback.  Am I on the right track?  Will anyone like this?  I have no idea.  So, to watch someone enjoy something you care about, is a nice feeling.
Secondly, having the blog helps potential employers see my work.  I can think of at least two gigs that have been a result of this blog.  One freelance gig for a local website, and my steady gig writing for 504ward.  And, at this point, that 504ward job is a big part of why I'm able to make a living writing.  If it wasn't for this blog, I wouldn't have been connected to those jobs.
Third — it connects me to potential followers.  I was pleasantly surprised (though I shouldn't have been) that writing several days in a row would result in more people signing up for my email newsletter. (Thanks for doing that — I'll be launching it this month!)  And, when it comes time to search for a publisher, the more people I can prove are on that newsletter — as well as following me on Facebook, Instagram, and Twitter — the more potential readers/book-buyers/interest I can show I have, and the more likely I can get them to publish my book.
So do me a favor and follow me on social media!
Finally, I mentioned a few months ago (or, like, six blog posts ago, if you want to be a dick about it), that blogging can also be an effective way to test out and discuss ideas.  I can see how you react to things, but I can get new ideas from you, as well!
For example, I posted an idea for a local news story I wanted to write about housing and gentrification in New Orleans.  I mentioned I was pitching it around, and — great news! — I found out yesterday that The Gambit wants to use it.  Woo!  Now I have 13 days to conduct interviews and write the thing.  What are all the angles I can take on this?  Who do I interview?  I have ideas, but maybe you do, too.  So next week, I'll use a blog post to see if anyone has ideas that might help me make this story maximally interesting.
Anyway, that's why I blog!  Is there anything you'd like to see me share more of or less of?  How is the length of these?  Too long?  Too short?  Anything I can do to get people more likely to follow on social media?  I'll take any thoughts you have…on anything, really!
Thanks for reading, and I hope everyone has a great weekend.  I'll see you back here on Monday if you have a minute!